Commercial Services
Many commercial businesses use HVAC systems that have been installed by an industrial air conditioning service because they are reliable and efficient. When installed by a professional, they can reduce energy costs for a company.
Home heating can severely affect your budget during the cold winter months. However, it's not necessary you go through that all times neither should you sit around wrapped in blankets. You can seamlessly heat your home efficiently without spending a large amount of money. If it happens that your air conditioning unit is working, but the house isn't cool, then you likely have a problem in your distribution system. Your evaporator and condenser to your central air conditioning unit are sealed, which is one of the reasons you need to request for the service of a professional technician to do the maintenance and servicing to put them in good working condition.
We offer professional services like:
Commercial AC units
Vertical air conditioners
HVAC duct
HVAC filters
Home Heating
Central air units
Air Handlers, Inc. is fully equipped to handle all your commercial services needs including heating, cooling and ventilation needs. Air Handlers has completed an extensive number of commercial projects since its inception in 1967 in both the select bidder market and private sector design/build, including federal, state, local government and school district projects, office buildings, tenant improvements, churches, hospitals and health care facilities. Be sure to check out our portfolio gallery of our work.
Our Experience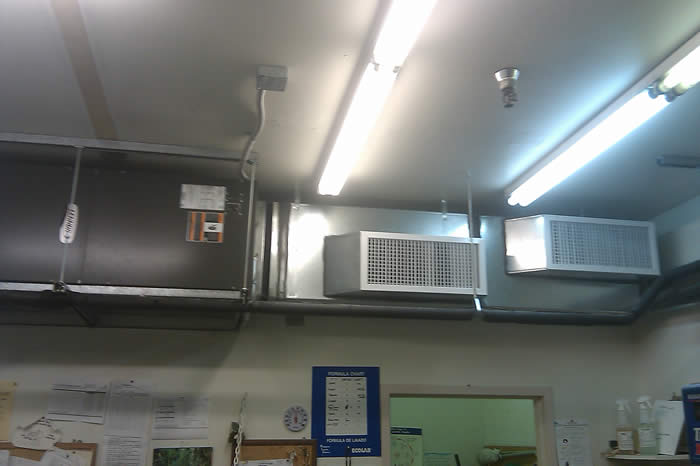 Air Handlers, Inc. understands the importance of top quality craftsmanship and completing jobs on time and within budget. We can quickly and fully adapt to execute the requests and needs of owners, architects, engineers and contractors.
Selecting and installing energy-efficient, quiet, reliable and comfortable operation of all systems is Air Handlers' top priority. We routinely perform commercial plan specification work and design/build projects ranging from large custom residences to multi-story commercial buildings. No job is too small or too big.